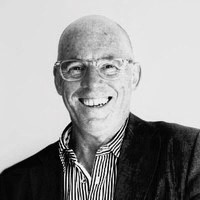 Pat O'Hare
Founder and Ex-Officio Trustee
Professor Pat O'Hare was the Executive Director of Harm Reduction International from its founding in 1996 until he stepped down in 2004.
Pat started working in the drug field in the mid-1980s when he became Drug Education Coordinator for Sefton on Merseyside and then Director of the Mersey Drug Training and Information Centre in Liverpool. In 1989, he founded the International Journal of Drug Policy and was the Editor from 1990 to 2000. In response to the interest created by the innovative 'Mersey Harm Reduction Model', Pat initiated the First International Conference on the Reduction of Drug Related Harm in 1990.
Pat has been instrumental in helping governments around the world to change the way they approach the problems caused by drug use, especially those caused by the sharing of injecting equipment. He is co-editor of three books on the reduction of drug related harm, has published extensively on HIV prevention, education and drug policy, and has spoken at many international conferences during the past twenty years.
In 1990, Pat was given the Norman E. Zinberg Award for Achievement in the Field of Medicine and Treatment by the Drug Policy Foundation in Washington and, in 2000, he was given Harm Reduction International's most prestigious prize – the International Rolleston Award. In February 2009, he was made Visiting Professor in Drug Use and Addiction at Liverpool John Moores University.